Video Review Course: Anatomy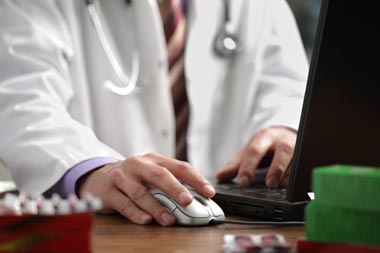 Dr Mohite Jayant teaches Anatomy
Anatomy Chapters
Anatomy
Introduction
Anatomy Continued
Clinical features
Continued
Video Feedback
Lecturer: Dr Mohite Jayant
MBBS, M.S.(General Surgery), FACRSI (Colorectal Surgery) Jayant qualified from Bombay University, India and completed postgraduation in General Surgery and later in Colorectal Surgery. He has held Lecturer to Professor posts in General Surgery during a period of 17 years of continious service at a premier institute in Bombay, India.He has vast academic,clinical,teaching and research experience to his credit in the field of Surgical Anatomy and General Surgery in particular. In England, he has been a teacher of Anatomical Sciencesand Physical Diagnsis for 3 years. Currrently he is a Lecturer in Queen Mary- University of London. He is associated with 123 Doc medical courses since 2004 and is a permanent faculty to teach Anatomy for MRCS Courses.
Duration
Features
Fully animated, internet-enhanced presentation as used in the classroom lecture.
Adjustable streaming speed video for every user with broadband or dial-up internet access.
Ability to watch the video in installments and come back to the same point at any time in the future.
Complete script for users unable to listen to the presentation.
The 123Doc Anatomy online video lecture is highly flexible, allowing you to study anytime, from any computer connected to the internet.
Suitable For
This eLecture is suitable for those studying for:
Available Subscriptions
| eLecture | Price | Subscription | |
| --- | --- | --- | --- |
You will need to have Java installed on your machine to view the electure, however Java is installed as standard on every machine these days. If you suspect that it is not installed on your computer, you can check for and install (free of charge) the latest version of the Java Runtime Environment